The University of Greifswald (UG) is one of the oldest universities in Germany and the Baltic Sea Region. Its research strength mainly originates in the intensive interdisciplinary collaboration of the five faculties, including University Medicine. Cutting-edge research evolves in close collaboration with regional, national and international research partners and is based on the solid foundation provided by an excellent research infrastructure. Within its five key fields of research and further research areas that are currently being established, the University of Greifswald achieves innovative, unique contributions to important topics and challenges that are faced by today's society: health & preventive medicine, environment & climate, energy & raw materials and chances & risks of globalisation.
Role of UG in PROSPECTOMICS
The "Microbial Proteomics" group is responsible for the proteome analysis within this project (WP6). In a first step, protein analysis will be adapted to the specific requirements of these samples as we expect the protein content to be low due the low microbial density. Additionally, we expect a high complexity of the protein mixture due to the high microbial diversity in the samples, which makes these samples particularly challenging. For the analysis of the samples received from WP 2 optimized LC/MS-MS methods will be used and the protein data will be analyzed based on the metagenome data obtained from our partner in WP 4. Based on this data we will obtain information about the composition of enzymatically active microorganisms. Similar to the results expected from the metagenomics analysis, the metaproteomics data will contribute to the current understanding of the structure, composition and function of the hydrocarbon degrading microbiome. Additionally, these data will complement the insights into which active microbes and/or enzymes are specific to hydrocarbon seepage and might serve as marker for such environments. All data will be handed over and further analyzed in the framework of WP 7.
Principal Investigator, lead of the Proteome Analysis
Dr. Anke Trautwein-Schult
Postdoctoral Researcher and UG Project Manager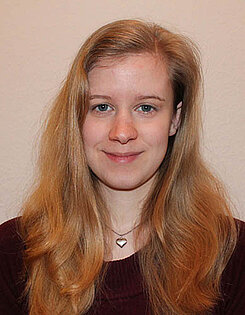 Ph.D student
Technician